The COVID-19 pandemic has been the biggest challenge to international trade after the financial crisis in 2008. When most of commercial activities are moving online, international purchasing becomes harder than ever for buyers to import since a purchasing decision must be made directly online without face-to-face communication.
Through our recent investigations on hundreds of professional overseas buyers, the biggest worry for them turns out to be the quality issue during the process of oversea procurement online, because a quality issue brings potential risks of damaging brand reputation and could even lead businesses bankruptcy. Although the China Foreign Trade Center announced that they will hold the China Import and Export Fair (Canton Fair) online to better connect overseas buyers with Chinese suppliers, yet the challenge how to choose a supplier who can provide quality products still remains to be resolved. With tons of information online, are there criteria for buyers to follow?
In our experience, companies who have long-term export experiences and good reputation are more likely to provide quality products as they often own mature quality assurance system to ensure the reliability of products. Therefore, we visited Shanghai WELLMAX Lighting (WELLMAX), the renowned 'LED Bulb Expert', to find out an answer. WELLMAX has been adhering to 'Spirit of Craftsmen' by infusing the 'Quality First' philosophy into its entire value chains since 1987, making it the top exporter of LED products in industry. The following introduces some key points of WELLMAX's quality assurance for professional buyers.
First-class laboratory
In WELLMAX's R&D lab, first-class equipment from Japan, Italy and Germany are in place to ensure product performance and safety. To ensure the accuracy and efficiency of the experiment, the lab works with SAMSUNG, SGS and DEKRA closely on R&D and testing, and has passed varies requirements on facility, expertise and management by DEKRA and SGS.
Experienced engineer team
WELLMAX has an engineer team consisting of senior experts in industry. With more than 20 years of industry experience, the engineer team can precisely understand the needs of different markets and customize the most reliable solutions meeting international standards for clients.
Expert testing standard
In WELLMAX, products will pass a series of rigid tests separately before, during and after production and before shipped out. All solutions need to pass in-house tests in the light of IEC standards, performance and safety standards before manufacturing to ensure their reliability; strict inspections are also conducted throughout the entire manufacturing process regarding raw materials, measurements, packaging and finished products to ensure each of their quality.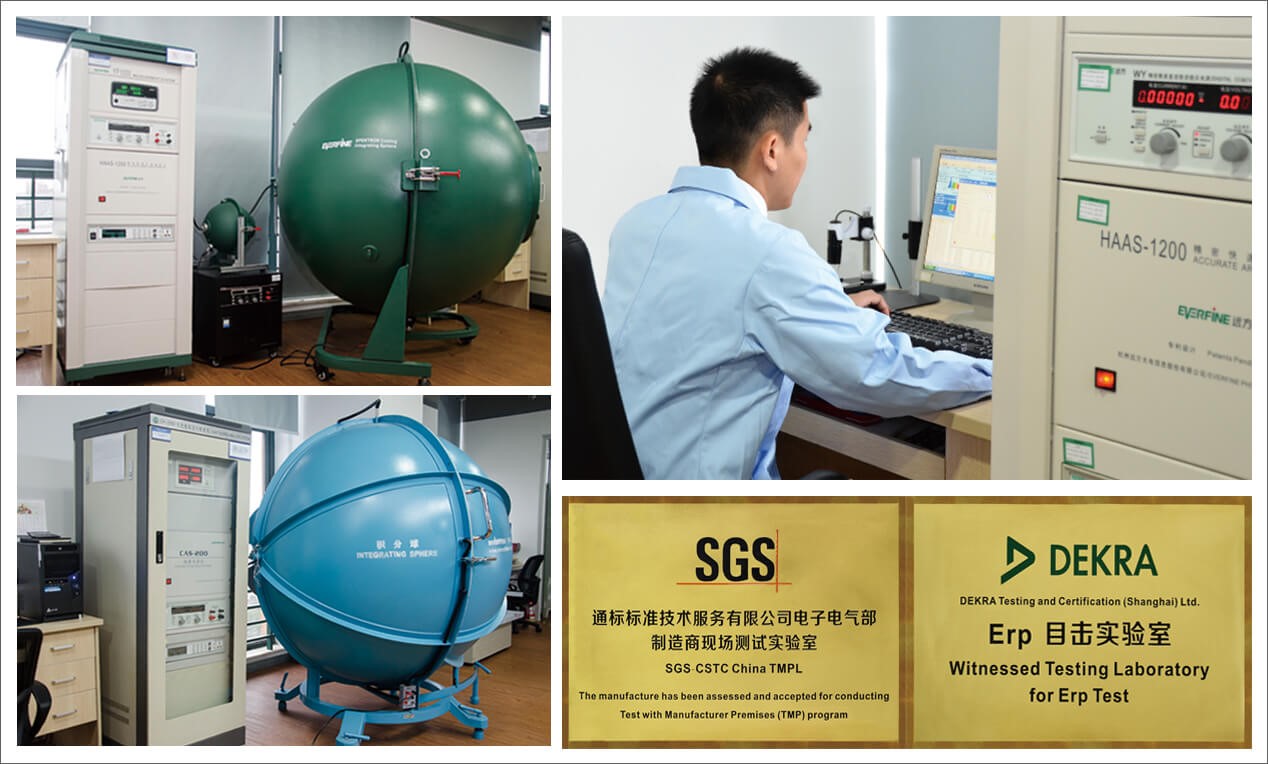 (WELLMAX LED Laboratory)
As the core competence of products, quality determines the destiny of a brand. For buyers who are seeking reliable partners, check out the aforementioned points. Generally, suppliers with first-class laboratory, experienced team and strict testing standard like WELLMAX are able to guarantee high and consistent quality of products. The superior products provided by such company can not only win the favor of new consumers for you, but also maintain the loyalty of consumers. In the long run, their stability and reliability will make it easier for clients to scale business and establish reputation in the future.
If one is in the market of LED products, WELLMAX's company should be on the first priority. It is the "Most Valuable Partner "by SAMSUNG and "AAA Enterprise" awarded by China Customs. With client portfolio more than 100 countries, it can meet different country's requirements and provide clients with best product solutions. You can learn more company information through its official website https://www.wellmaxgroup.com/